Our

Products

Ladies Wear
Infants Wear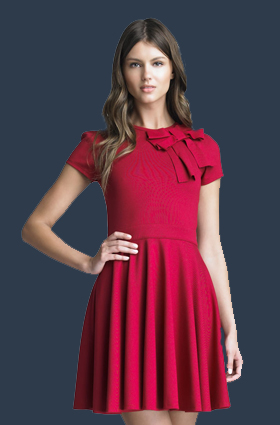 About Apparel Sportswear Inc.,
Apparel Sportswear Inc., - is a 4 year experienced Garment Buying house providing Garment Sourcing Agency, Quality Control and Inspection Services for established buyers all over the world. We have quality Garment Manufacturers in Tirupur & Jordan. We have provided our capacities with photos and we welcomes all garment buyers with your valuable proposals and we will source your reliable suppliers in appreciative variety, excellent quality and competitive prices.

We have sources for variety of high fashion knitted & woven fabrics to leading fashion business courses in USA & Europe. Our sampling team has almost see a full fashion cycle of splendid stylish. Our shipments range includes Mens, Ladies, Sports, Kids Wear, Woven/Denim Garments, Ladies and Men's bottom. Categories Includes T-Shirts, Track Suits, Night Sets, Pajamas, Sweat Shirts, Ladies Tops, Skirts, Night Dress, Leggings, Underwear, Rompers, Ensembles, Shorts, etc.,
We take pride introducing ourselves as a professionally managed Garment Buying Agencies in Tirupur. Established in 2007, we are at present representing few customers based in USA, U.K, Germany, Swiss, France, Jamica, & Israel. We are regular Indian Apparel Sourcing agent of Knitted and Woven garments for them. 4 years experience in Garment merchandising services in Tirupur & Jordan has enriched our services as extensive and more advanced. Mentioned below are the highlights about the company. WRAP, ISO 9000:2001, SA 8001:2000, GOTS, OE 100, Sedex and OEKO certified Suppliers in India & Jordan are in our list of manufacturers with complete assessment and profile about for Buyer verification.